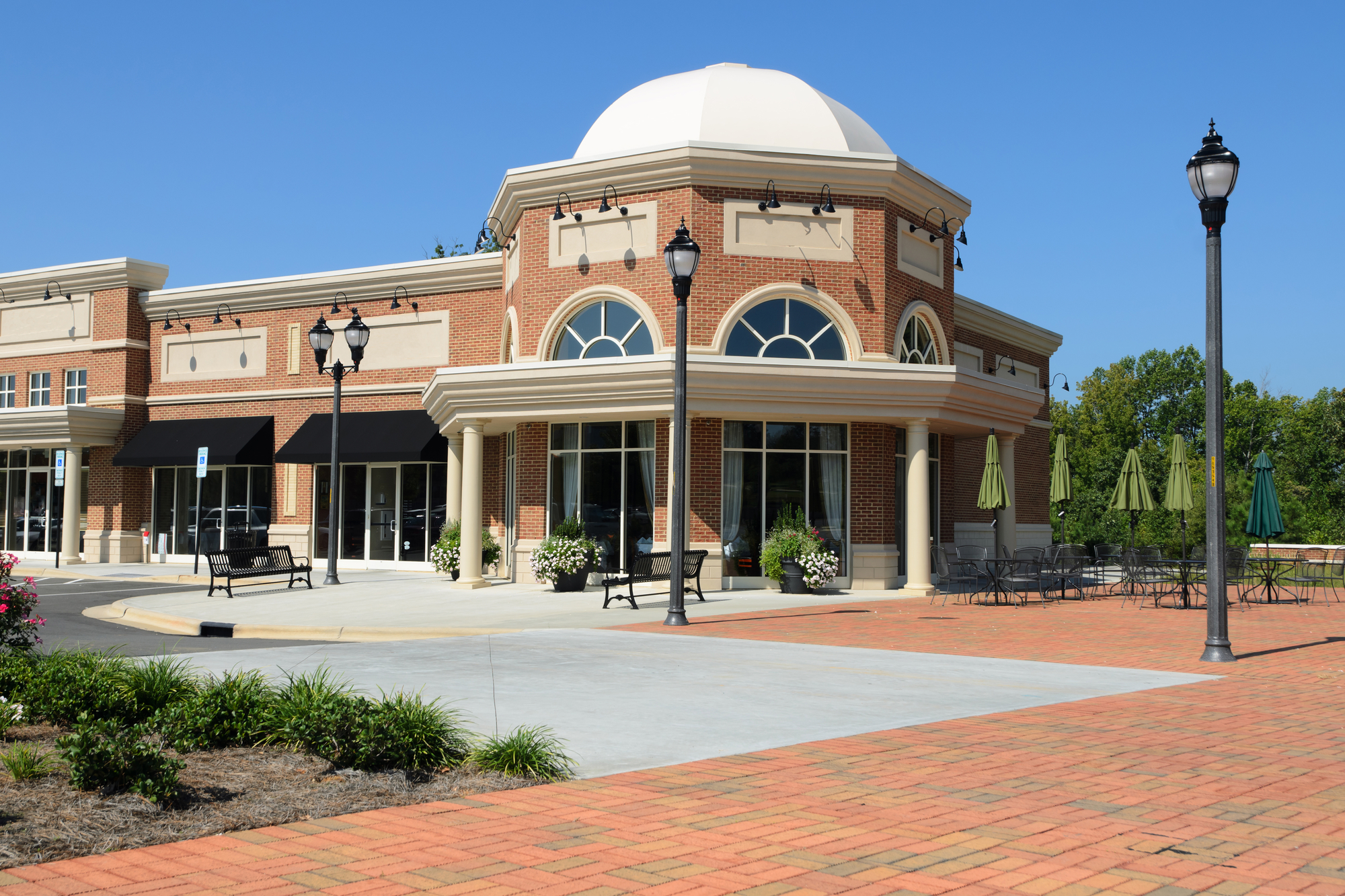 Strip Malls
As more and more people have recently come to consider strip malls uninviting and outdated, your landscape is now more important than ever. Sims hardscaping and lawn care for strip malls are designed to help you recapture your customers' attention without intruding on your busiest hours of operation. Additionally, with our deicing and snow removal services ensure that your retailers open throughout the winter.
Each lawn maintenance contract is tailored to the needs of the property including weekly mowing, trimming, blowing, tree and shrub pruning, flower bed and container maintenance, aeration, snow removal and seasonal clean-ups. As a vendor, we work to partner with the customer for an overall professional and well-kept look.
Each lawn contract is tailored to the specific needs and appearance of the property. Our trained professionals maintain a regular schedule for care. They arrive in a lettered vehicle with professional equipment. We work to enhance the property appearance for the businesses we serve.