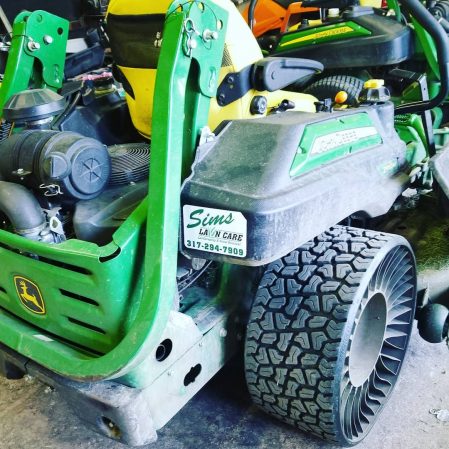 Our Company History
For high standards you can trust, choose Sims.
Established in 2004, Sims Lawn Care has provided the Greenwood and Southside areas with affordable landscaping, hardscaping, and snow removal services for the past 15 years. In addition to our top quality craftsmanship, our crews are known for being on time and easy to work with—a rapport we have built with our customers and never take for granted. Owner John Sims grew this company on the guiding principles handed down to him from his late grandfather, and it is our purpose to live up to those values and the reputation they have earned us.
John's grandpa taught him that it is wiser to enter an agreement on the handshake of an honest man than it is to sign a formal agreement with any other. As a small business owner today, John still implements his grandpa's high standard of integrity into every agreement he makes. That's why at Sims Lawn Care, we never accept money from our customers upfront and we always provide a warranty for our work.
On Our Handshake, Consider It Done
Sims Lawn Care Services — Always Professional, Always Personable
Quality And Reliability
We consider ourselves as a lawn care company that offers white glove service in a blue-collar industry. When we are hired, we promise to preserve your investment and are committed to building a long-lasting relationship.
Versatility
Over the past 15 years, Sims Lawn Care and Snow Removal has grown from a single person mowing business to a full-scale lawn care company.  Our versatility guarantees to provide superior residential and commercial landscaping and lawn care services.
Licensed and Insured
Our team stresses safety to all our employees. Sims Lawn Care carries both general liability and workman's comp insurance for your protection. This means if we happen to damage your property or someone is injured, you will not be liable for any damages. You will find out that many lawn care services do not carry these insurances and put their customers at risk.  We want all of our customers to feel comfortable while we service your property.